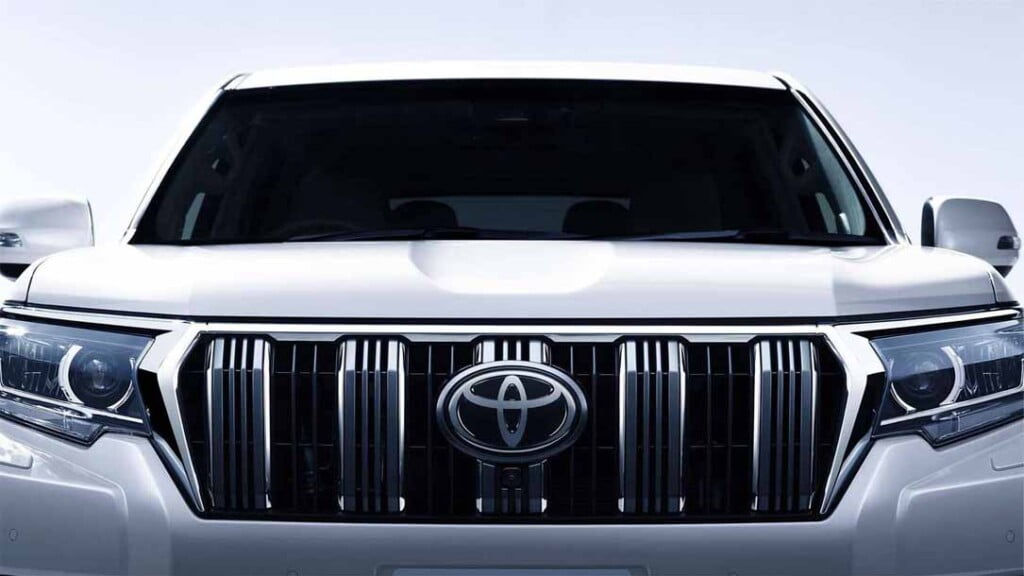 New Pakistan Motors rent a Prado in Islamabad established in 2002 as one of the leading car rental companies that currently operate in five cities of Pakistan including Sialkot, Lahore, Karachi, Faisalabad, and Islamabad.
Rent a Prado in Islamabad along with a wide fleet of vehicles including Mercedes Benz C180, Audi A6, Lexus, Honda BRV, and much more. Serving our customers for almost 2 decades with a dedicated and professional attitude has made us one of the best car rentals in Pakistan. We offer you the best vehicles available at cheap and affordable rates.
So you don't have to worry if you are not a Prado or Audi owner. You can rent a Prado in Islamabad through our platform and enjoy the amazing experience.
New Pakistan Motors Rentals | The Best Car Rental Company in Islamabad & Rawalpindi!
Islamabad is one of the most beautiful cities in the world. People around the world plan their trips to see the amazing landmarks present in the capital city. If you are the one who doesn't have any idea where to get a car on rent in an unknown city. Then there is no need to panic because New Pakistan Motors is there to help you in every situation.
As we are offering pick and drop services from Islamabad International Airport. So that means you can now rent a Prado in Islamabad straight from the Islamabad airport and go wherever you want. So in that case, what if someone offers you luxury vehicles to visit these historical places? That sounds pretty interesting, right? With New Pakistan Motors, you can get Prado for rent in Islamabad and enjoy the scenic beauty of this fascinating city.
Prado for Rent in Islamabad
Getting a Luxury car on rent like Toyota Land Cruiser Prado in Islamabad that too on cheap and affordable prices always adds value to your traveling experience and makes it more enjoyable and memorable. With our professional car rental services, you can visit places like Gilgit, Hunza, Swat, Murree, Neelum Valley, Naran Kaghan, Gilgit Baltistan, and several other places that you wish to visit.
Operating with more than 400 vehicles, New Pakistan Motors has pledged to provide professional and high-quality rental services to our valuable customers. We work with a proactive team of individuals who always keep in mind the customer's needs and wants and plans every single deal and package in accordance with the customer's preferences. That is why we have grown so rapidly especially in the last couple of years and have become one of the best Prado car rentals in Islamabad and also in Pakistan.
Get Hot Deals on Top Quality & Professional Rental Services in Islamabad:
The leading Prado car rental in Islamabad, New Pakistan Motors Rentals offers its services for every segment whether you are a business traveler, commercial consumer, or any other individual, you will be offered services according to desires and budget.
Our car rental services include short-term rental tours and also long-term rental tours. You can pick the plans of daily, weekly, or monthly rent a car according to your need and ensure comfortable and safe travel with us! Whether you book a luxury car, economic or commercial car, you will always get quality services from our side because we believe in providing you the new and latest vehicles to avoid any inconvenience in the future.
Our Luxury Vehicles with Incredible Features
New Pakistan Motors picks one of the best vehicles with extraordinary inbuilt features for our customers.
Toyota Land Cruiser Prado's rent a islamabad Specifications:
Just like Toyota Land Cruiser Prado, it has the following features
It comes with automatic transmission, 3956 cc engine, and 272 hp horsepower

With its capacity of seating 7 persons, it's a great option for large families

Its incredible safety features like airbags, rear parking sensors, and vehicle stability control provide you safe and sound travel experience

Furthermore, its innovative features like crawl control and kinetic dynamic suspension system allow it to travel over the deserts, across rivers, and even mountain tops. It is capable of traveling on all types of terrains.
It's nothing less than a treat to enjoy such advanced features at such affordable rates. So don't waste your time roaming around and finding expensive cabs when you can easily get quality vehicles and services from New Pakistan Motors at cheap prices and incredible features. Take a look at the plans, select the one that suits you and enjoy this royal experience with New Pakistan Motors. We are looking forward to you at our Islamabad branch and are eager to provide you with our quality services. Book our special and affordable Prado for rent in Islamabad and enjoy the ride with us!!
Furthermore, our contact number, address, and email are provided below. You are free to contact us anytime, our team is always ready to follow up with our customers to build a healthy relationship with them!
Book Prado For Rent In Islamabad